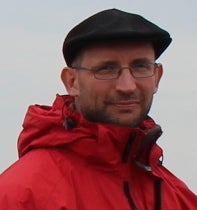 Professor of Mathematics, Professor of Molecular and Cellular Biology
Research Interests:
Applications of topology and stochastic methods to molecular biology and genetics.
Development of topological and statistical methods for the reconstruction
of 3D structure of chromosomes across organisms (i.e. viruses, bacteria,
trypanosomes, mammalian)
Analysis of cancer genomic profiles using computational homology.